San Andreas Police Department Form
IN CHARACTER SECTION
1.PERSONAL INFORMATION
1.1.Title:
Mr.
1.2.Surname:
Ravrias.
1.3.Forename:
Dominique
1.4.Sex
Male
1.5.Age:
26
1.6.Date of Birth:
6/May/1996
1.7.Nationality:
Syria.
1.8.Phone Number
Five Five Sixty Nine.
1.9.Place of Birth:
Los Santos.
1.10.Current Residency:
301 East Los Santos.
1.11.Email:
abood.shuker3@hotmail.com
1.12.Do you posess any medical condition?
Yes.
2.LANGUAGE PROFICIENCY
2.1.Can you communicate effectively and efficiently in the english language?
Yes
2.2.Are you fluent in any language, other than English?
Yes, there is Spanish,Mexican,Italian,Germany,Arabic,English.
3.LICENSES AND PERMITS
3.1.Do you posess a Vehicle license?
Yes
3.1.1.If yes, do you possess any driver's warnings?
No.
3.2.Do you possess a firearms license?
No
3.3.Show licenses(use imgur.com for upload your image and post here the link):
4.EXPERIENCE AND PREVIOUS EMPLOYMENT
4.1.Have you ever been employed by the Police Department before?
Yes
5.PERSONAL BIOGRAPHY
5.1.Write your personal biography (100+ words):
Hello, It's Dominique, Dominique Ravrias, I'm here to talk about my biography for application for Police Department, I was born in 6 May 1997, I was born in Los Santos, I started in a high school which was called Wisdom International School, I studied there for 12 years then, my family prepared for me a University to Russia, I go there to study for 6 years then, I get back to Los Santos for my family, I decided before coming to Los Santos to make a application for Police Department, after that I did not apply for many reasons, my family was having a lot of problems, but I became a doctor to help my family with their sickness, after that, all the problems which was to my family has been solved, then my grandma was alive, after 2 years she died, then I married when I was 21 years old, I married when my grandma was dead, then when the problems are solved, I decided to apply for Police Department right now, and here am I doing an application for it, I hope that I will be accepted because when I finish college, I decided to be a officer, I hope that the Chief Of Police will accept me for my experiences and everything I got, I prepared for it from 1 year ago, that is my job to work, I want to be an officer, because I stayed dreamed about being a Officer when I finished my college, Thank you to all police officers with Chief Of Police.
5.2.Write your past achievements:
LSPD Ex.Chief, LSPD Ex.Deputy Chief, LSPD Ex.Officer, LSPD Ex.Seargent
SANG Ex.Corporal x2.
FMD Ex.Chief x2, FMD Ex.First Responder.
FBI Ex.Staff, FBI Ex.Special Agent, FBI Ex. Special Agent in Charge, FBI Ex.Intern x2
6.REFERENCES AND RECOMMENDATIONS
6.1.Do you have any current recommendations from current employees of the PD?
Yes, Sarah Blacker.
7.APPLICANT OATH
7.1.Applicant Oath:
I agree
OUT OF CHARACTER SECTION
8.OOC PERSONAL INFORMATION
8.1.Gender:
Male
8.2.What is your in-game level?
Dominique Ravrias.
8.3.Age:
26
8.4.Country and GMT:
Saudi Arabia +3.
8.5.List all previous names of current character:
Bob Carter, Dominique Ravrias, Michael Crawford.
8.6.Do you have any LEO experience?
Yes.
8.7.Screenshot of your /stats (upload the image in imgur.com and post the link here):



Points

: 6


Respect

: 0



Executive Admin





Points

: 31


Respect

: 10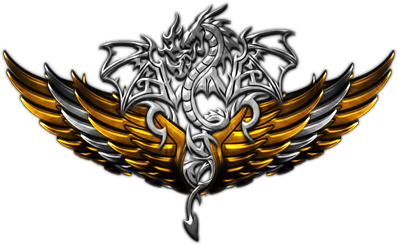 If you need something Pm me
Executive Admin





Points

: 132


Respect

: 3


Age :

22



The LSPD Chief till not he didn't answer.



Points

: 6


Respect

: 0



Executive Admin





Points

: 31


Respect

: 10




Similar topics
---
Permissions in this forum:
You
cannot
reply to topics in this forum