San Andreas Police Department Form
IN CHARACTER SECTION
1.PERSONAL INFORMATION
1.1.Title:
Mr.
1.2.Surname:
McLoed
1.3.Forename:
Luke
1.4.Sex
Male
1.5.Age:
25
1.6.Date of Birth:
10.1.1991
1.7.Nationality:
american
1.8.Phone Number
3151
1.9.Place of Birth:
all saints
1.10.Current Residency:
Commerce
1.11.Email:
Luke.M@gmail.com
1.12.Do you posess any medical condition?
No
2.LANGUAGE PROFICIENCY
2.1.Can you communicate effectively and efficiently in the english language?
Yes
2.2.Are you fluent in any language, other than English?
yes arabic
3.LICENSES AND PERMITS
3.1.Do you posess a Vehicle license?
Yes
3.1.1.If yes, do you possess any driver's warnings?
no
3.2.Do you possess a firearms license?
No
3.3.Show licenses(use imgur.com for upload your image and post here the link):
4.EXPERIENCE AND PREVIOUS EMPLOYMENT
4.1.Have you ever been employed by the Police Department before?
No
5.PERSONAL BIOGRAPHY
5.1.Write your personal biography (100+ words):
Hello, I am Luke McLeod, I was born in Los Santos, and I lived with my family when I was young and kid at the East of Los Santos, I had a great family, my father was working as a doctor, at the Federal Medical Department, and my mother worked as a staff in our government, so I was born in a family that served and did its best to help our country, Los Santos!.

When I was five years old, my father registered me at one of the greatest schools in Los Santos, and I learned in it for six years and was loved and smart boy in that school, after that I have graduated from the elementary school and was transferred to the high school.
I learned in the high school for six years too, and graduated with a great and good degree, that allows me to join the university that I am looking for, so after I finished that high school I started learning in the university about the LAWs object, because I like the Law and I want to continue what my family has done to Los Santos..
After like four years from learning at the university I graduated from it with a high and good degree, that allows me to join any job I want that related to the LAWs and LEOs.

Thank you.
5.2.Write your past achievements:
-
6.REFERENCES AND RECOMMENDATIONS
6.1.Do you have any current recommendations from current employees of the PD?
-
7.APPLICANT OATH
7.1.Applicant Oath:
I agree
OUT OF CHARACTER SECTION
8.OOC PERSONAL INFORMATION
8.1.Gender:
Male
8.2.What is your in-game level?
2
8.3.Age:
19
8.4.Country and GMT:
Palastine +2
8.5.List all previous names of current character:
-
8.6.Do you have any LEO experience?
Yes In other countries.
8.7.Screenshot of your /stats (upload the image in imgur.com and post the link here):



Points

: 3


Respect

: 0



Highly Recommending.
Signed,
Director Smalls.
Executive Admin





Points

: 31


Respect

: 10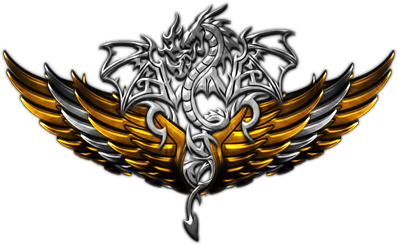 If you need something Pm me
Executive Admin





Points

: 132


Respect

: 3


Age :

22




Similar topics
---
Permissions in this forum:
You
cannot
reply to topics in this forum